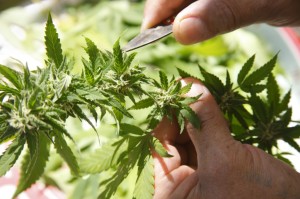 There have been quite a free setbacks for the cannabis industry lately, and it doesn't seem as if state and financial institutions will be able to create a workable solution anytime soon.
Currently, 20 states along with the District of Columbia allow the sale of medical and recreational marijuana. But its production, sale, and possession are still illegal under Federal law.
Regulations state that banks are responsible for monitoring cannabis businesses and ensuring compliance with federal regulations.  Financial institutions must also monitor and report any suspicious activity that merchants could be involved in, or report any unorthodox transactions. `
Due to these regulations, most banks have avoided doing business with marijuana dealers. Right now, some banks do serve cannabis companies, but they are generally smaller, local institutions that hide their affiliation with the marijuana industry.
Marijuana merchants are hopeful that larger financial institutions will be brave enough to throw their hats into the rink, yet another roadblock has delayed this hope. Last month, the U.S. Federal Reserve Bank of Kansas City denied a Colorado credit union a master account. Plus two major banking institutions that went public with plans to carry cannabis accounts – reversed course earlier this year. Both First Security Bank of Nevada and Oregon's MBank have closed all cannabis accounts.
Still there are other efforts to bring banking services to the industry. The state of Nevada is trying to create marijuana-focused "thrifts," while California is pushing for a state-run bank.
Despite these efforts, many in the cannabis industry are even more convinced that not much will change unless the federal government reschedules marijuana or passes laws to concretely protect financial institutions that want to work with marijuana companies.
Marijuana Merchant Account (MMA) offers a variety of marijuana payment processing options that enable you to stop cash only policies, and accept a variety of payments like debit cards, credit cards, checks, and more. Don't wait to expand your customer's payment options, and don't wait on the federal government or courageous bank for a merchant account.
Contact us to open a marijuana merchant account today