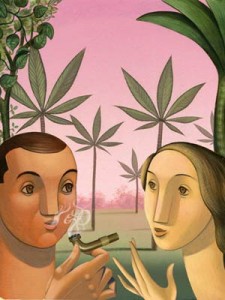 While medical marijuana has been lighting up the news feeds, one study should be getting more attention than it is. In a recent Washington State University research finding, female rats were 30% more perceptive to the benefits of medical marijuana as compared to their male counterparts. The study also showed that the unpleasant side effects were also more prevalent in women. Perhaps it is because women metabolize drugs differently, or perhaps it was just a fluke in the study. Regardless, many women will just see the first result of the study and consider medical marijuana for their needs.
Women are by far the main spenders in this country, and if they hop on the medical marijuana bandwagon, its sales should climb. There are many medical cannabis merchants out there, but are they ready to cater to a predominately female clientele? This is the perfect time to hop onto the medical marijuana merchant train, and it is actually less painless than you may think.
Of course, you need to make sure that it is totally legal in your state. Then, you are ready to go. It is always wise to accept plastic payment cards, as the majority of consumers pay with either debit or credit on a daily basis. To accept these, you will need a medical cannabis merchant account. It can be hard to find one if you are not sure of where to look. You've already found the right place, here with  www.marijuana-merchant-account.com.
Marijuana Merchant Account specialize with medical and legalized marijuana sales. We know that the government is pushing hard to not allow sales, yet it is a perfectly legal product in many states. We know of the associated fees and risks involved, and we will keep you up to date on any legal changes that may affect your business. We are also aware of the fact that these businesses are more likely to incur a fraudulent charge, and we will help you determine if they are actually fraudulent charges.
For more information, or to set up a merchant account, contact us today!