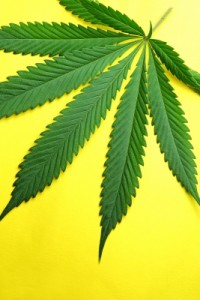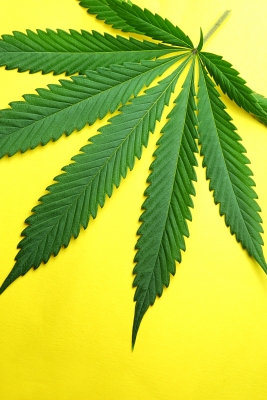 Things are still at a very difficult point for the marijuana industry due to conflict between state and federal laws. The state of Colorado was the first state to legalize (in 2012) the sale and use of small amounts of marijuana for recreational purposes. However, the battle with the payment industry and banks still continues. The fact still remains that marijuana is illegal under federal law.
According to Jim Daly's article for Digital Transactions, "the federal Drug Enforcement Administration considers marijuana a so-called Schedule 1 drug, right up there with heroin, LSD, Ecstasy, and other hard drugs 'with no currently accepted medical use and a high potential for abuse,' according to the DEA Web site."
The industry is now fighting to be able to obtain payment card merchant accounts for its businesses. The present cash-only nature of the industry not only makes it at risk to crime, but it is also very impractical and difficult for the business owners to deal with. Banks refuse to do work with business owners if they inform them upfront of the nature of their business. In addition, when a personal credit card was the only option, it has been known for banks to cancel the card after becoming suspicious about the owner's transactions. With banks refusing to provide payment card merchant accounts and keeping a strict eye on the transactions of business owners in the industry, operating in cash is still the only option.
To put it in the words of Daly's interviewee, Rod Hurlbut, "'It's a nightmare,' says the 58-year-old former accountant and real-estate developer. 'It's not a good thing. It's absolutely a nightmare.'"
In an effort to try to compromise, Deputy Attorney General James M. Cole issued a memo on August 29th to federal prosecutors. This memo directs the prosecutors to refrain from enforcing the marijuana provisions of the CSA in the states where cannabis is legal. This refrainment will stand as long as the states conform to eight priorities which he then outlined.
According to Digital Transaction's article, "They included preventing the distribution of pot to minors, preventing marijuana revenues from going to gangs and cartels, preventing the diversion of marijuana from states where it is legal to those where it is still banned, and other provisions."
So far, there really have not been many changes for the cannabis industry. The early months of 2014 saw the ban by payment card networks in signing illegal merchants as card acceptors. Visa Inc., however, did issue a statement leaving the signing of new pot shops up to the discretion of its acquirers.
According to Digital Transactions, Visa Inc. made this statement in regards to its decision,  "In this instance, the federal government considers the sale of marijuana illegal, but has announced that it will not challenge state laws that legalize and regulate marijuana sales. Given the federal government's position and recognizing this is an evolving legal matter with different standards applicable in different states, our local merchant acquirers are best suited to make any determination about potential illegality."
For now, business owners will have to operate in the awkward position between state and federal law. Until a more practical solution can be found and they are able to obtain payment card processing services, they will have to deal with handling the overwhelming amounts of cash they receive in weekly sales. Regardless of the state laws, the CSA still prohibits banks-and everyone else-from dealing with controlled substances or any proceeds that come from them.
According to a statement made by the association's president and chief executive, Don A. Childears, "I believe there is nothing the executive branch can do to change this. The resolution of this requires, literally, an act of Congress, which isn't likely in the near future."