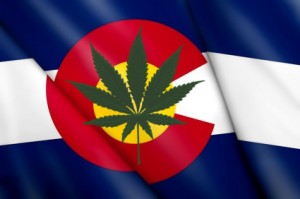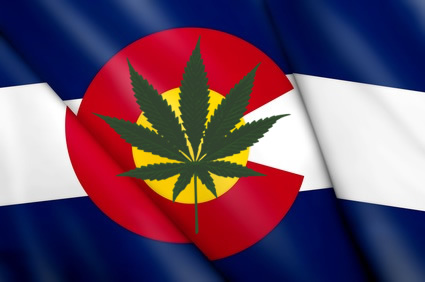 Colorado is leading the way in creating the nation's first state-run financial cooperative designed for marijuana sellers. The goal of this legislation is to give marijuana sellers access to key banking services through the U.S. Federal Reserve. Concerns have risen over how the marijuana industry has been forced to operate mainly through cash. The cash-only nature of the industry makes it a large target of crime.
As of Wednesday May 7, the approval was given by both chambers of the General Assembly when they both cleared their own versions of the bill.  For now, the bill has been sent to Governor John Hickenlooper in hopes of obtaining his signature.
There are many reasons for passing this bill. In 2012, Colorado legalized the possession and use of cannabis by adults for recreational purposes. In January of 2014, the first recreational cannabis shops were opened in Colorado. The concern now is that the cash-only nature of the industry will make it difficult for the state to track revenues for tax-collection purposes. In addition to this, owners will have limited access to credit and capital. Further, there is the great risk of burglary due to operating in cash-only.
According to an article by Keith Coffman of Thomson Reuters, "Under the bill, the financial cooperatives would operate similarly to credit unions – without a deposit insurance requirement – and would be governed by the state's financial services commissioner."
One obstacle to overcome is the need for the Federal Reserve to approve this plan in order for the industry to have access to Marijuana credit card processing and checking accounts. Even though the Obama administration issued new law-enforcement guidelines in February to encourage banks to do business with marijuana suppliers, banks are still hesitant until changes are made to federal law.
According to Keith Coffman, "The guidance stopped short of promising blanket immunity to banks, and financial industry officials have said they doubted many banks would begin to accept cannabis suppliers as customers without changes in federal law."
For now, the state of Colorado awaits the approval of several bills by the Governor. There is a bill intended to allocate tax revenues derived from retail pot sales to marijuana enforcement. It also includes a proposal to fund education programs that will urge youth to abstain from the use of drugs. Another bill headed to the Governor's desk is the bill requesting a limitation on the amount of concentrates found inside cannabis products. With the approval of these bills by the Colorado legislature, the industry now awaits the Governor's decision.