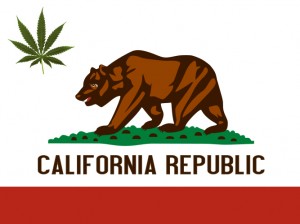 The legalized marijuana industry is growing in California, much to the delight of merchants and customers. While medical marijuana has been fought over for years, studies have proven that it does provide benefits for its users. California is a large state, and with the masses clamoring for more legalized marijuana merchants.
Whether you are an experienced merchant, or looking to enter into the business marketplace, legalized marijuana is a great are to venture into. It is, well, legal, it is new, and many are hesitant to enter into it, due to many rules and regulations that confused merchants. When you enter into this industry, you need the best possible partners to help your business. I am not talking about monetary partners, but business partners. People and businesses that are familiar with the legalized marijuana industry, and are comfortable working with it. This is a major issue when it comes to finding a marijuana dispensary credit card terminal.
You need a card terminal to accept plastic payments cards. This is an absolute must, as the majority of consumers pay with plastic credit or debit cards on a daily basis. You need a provider who is experienced with the ins and outs of the marijuana dispensary industry. You need the services of Marijuana Merchant Account. With Marijuana Merchant Account, your information, and your customers information will be secure. We offer the best security, software, and terminals for your marijuana dispensary. While other can drop your business when times are tough (i.e. a fraudulent charge), we will not. We will help you determine if the charge is indeed fraudulent. We offer industry-standard rates, and we will not trump up charges just because you offer marijuana as a product. Whether you are looking for a new credit card terminal for your dispensary, or if you are just interested in opening a marijuana dispensary,
Click below and start today!