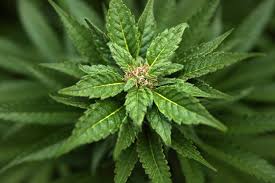 Polls in Colorado still show that the legalization of recreational marijuana is still popular. The polls show around the same numbers as polls before the legalization occurred earlier in 2014. While polls are often tricky, due to demographics, the fact that the results were pretty much the same is fantastic for the industry. While the sales are booming in Colorado, this could help other states enact their own marijuana legalization.
Until then, there is always the need for more cannabis dispensaries in the states where it is legalized. Business is booming, and it is the perfect time to enter into the business. It seems like a tricky business to enter into, yet you do not need to be a "pothead" to do it. Legitimate business men and women are getting into the game – so why aren't you?
One of the first things you need to do is to locate a cannabis dispensary merchant account. This can be hard, as very few offer this service. One of the best is simply titled Marijuana Merchant Account, www.marijuana-merchant-account.com. Simple to remember, right? Well, we are at the top of the game when it comes to providing cannabis dispensary credit card terminals. Credit card terminals are a must if you plan to accept credit and debit cards as payment. While you can always just accept only cash, it may deter clientele, who do not want to make a special trip to the ATM before visiting your establishment. So, you need to make sure that your terminals are secure, safe, and up to date. We offer that. We offer the best terminals, security, and software to protect your customers' information. It has also been mentioned on the news that the Feds are "watching" these businesses. We understand that, and we comply with all state and Federal rules and regulations, as would apply to legalized cannabis dispensaries.
For your cannabis dispensary credit card terminal needs, contact us today.