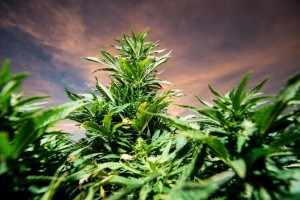 For marijuana businesses that are looking for access to banking, the solution may be in building relationships with local banking institutions. Despite recent promises by the United States government not to interfere with the interactions between legal marijuana companies and banks, most financial institutions are still hesitant to work with them. This has made even the most successful marijuana merchants mostly cash enterprises. However, some marijuana merchants are gaining access to traditional merchant accounts through forging relationships throughout the community.
Cannabis companies like Mindful in Colorado, have acquired merchant accounts with banks by being active in the community. Mindful markets itself as a wellness centered business, and promotes the wellness benefits of Cannabis throughout the community. Mindful executives also familiarize themselves with zoning laws, and build relationships with local officials. A focus on the political aspects of the marijuana business is greasing the wheels for many marijuana businesses. Lobbying and educating legislators about the drug, is leading to proper and constructive regulation of marijuana is some parts of the U.S. This in turn lessens the threat posed by federal authorities on law-abiding cannabis operations.
This interaction with legislators may have worked. Last year, the U.S. Justice and Treasury departments issued guidance on how banks could legally interact with marijuana merchants, however some banks still feel like they have too much liability if things go wrong.
Banks aren't the only ones who are nervous about doing business with marijuana merchants. Major credit-card companies are refusing to deal with them until more universal regulations are in place, and the threat of federal prosecution no longer looms over the industry.
As a result, many businesses keep large sums of cash on their premises, making them and their customers targets for robbery. Adding to the burden is the fact that businesses are penalized for paying taxes in cash, which cannabis companies must do.
Some marijuana merchants are turning to venture capitalists for funding, while others are masking their merchant accounts as health care companies in order to gain access to payment processing. MMA provides competent and comprehensive marijuana payment processing for entrepreneurs trying to increase the profits of their business. Contact us today to see how MMA account managers can give you access to the payment options you and your customers deserve.