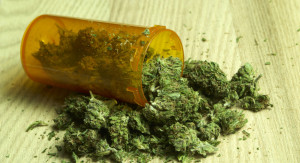 Vermont Governor, Peter Shumlin, called for the state to legalize marijuana through the legislative process, and not the ballot box. In his State address, the governor said that over 80,000 Vermonters reported using marijuana in 2015. This he claims is only making illegal drug dealers money that the state would use for the citizens. Gov. Shumlin suggested a move to begin step by step marijuana legislation to harness marijuana dollars.
It is easy to see why the Vermont governor wants to legalize marijuana. Advocates across the nation have said that regulation and taxation of marijuana will supply dry state budgets with a new source of income. This prediction may be true. Since November, the state of Illinois has made over $801,000 in medical cannabis sales. Cannabis is currently running for $14 to $15 per gram. Plus the state has earned approximately $57,000 from taxing the drug.
Critics of legalizing marijuana claim it will make it more accessible to children, or serve as a gateway drug to harder drug. Shumlin proposes that legislation include a legal structure to keep the drugs from minors. In addition, he wants to ban the sale of edible marijuana, and add a tax law strong enough to destroy the black market. The potential revenue generated from Shumlin's legislation is unknown, but the governor claims that monies would go towards addiction prevention, and education for both police and citizens on marijuana use.
The pro-legalization Drug Policy Alliance praised Shumlin's announcement and said other governors should follow suit.
Even with the success of marijuana sales in states like Illinois, many marijuana merchants can't find dependable merchant processing. That's because large financial institutions like banks, still shoulder too much responsibly if marijuana merchant accounts are not in compliance with Federal guidelines. If a bank has a marijuana merchant account that is non-compliant, the bank can be charged a stiff penalty. As a result, most banks decide to forgo these types of accounts all together.
Marijuana Merchant Account (MMA) offers a variety of marijuana payment solutions and loan opportunities. If your state permits recreational or medical marijuana growth and distribution, contact us to get your MMJ merchant account started. You don't need to ask big banks for loans, when MMA has the right loans at the right price for you.
Start your application now