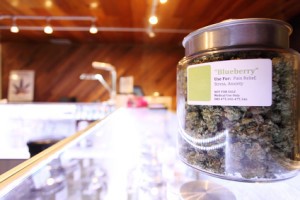 Washington State, mecca of grunge metal, Starbucks, and rainy weather, has opened up the application process for wannabe marijuana dispensaries. While Denver gets most of the talk when it comes to legalized recreational marijuana sales, Washington State brings in millions in revenue due to the grassy habit. In addition to accepting new applicants, the state has eased restrictions on the amount of room one can have to grow their plants. All of this is welcomed news, except that it will still be tough for new merchants to obtain a way to process checks.
As with all good things come something bad. With legalized marijuana sales, the "bad" happens to be the elusive ACH check processing ability. This is the easiest way to process payments, and most businesses rely on this to accept payments with ease. The lack of payment solutions can cause a business to become a "cash only" business, and this should be the absolute last resort for any business. A "cash only" business is dangerous, and one that is advertised as such brings an increased risk of robbery. And once the cash is stolen, there is little chance of recovering it.
Whether you are in Washington State or Alaska, which has yet to open its first legalized pot shop, one of the most important things you can do is find an ACH check processing source. It is imperative that you have a way to process payments. Yes, it is not easy to find a willing source, but it is one thing that can either help your business grow or topple. Since state and Federal law clashes on this area of business, it is nearly impossible to go into a bank to obtain any kind of business support, since the majority of banks are regulated by the Feds. Instead, look for industry guides and resources that can point you in the right direction. It is imperative that you accept plastic card payments, because without the ability you are at risk of losing out on business, as well as putting your business at risk.
Contact us for ACH Check Processing solutions today!