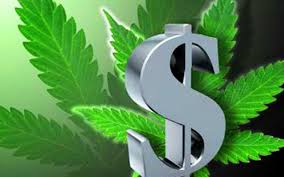 Even though New York has legalized medical marijuana sales and usage, merchants are still having issues finding a marijuana business funding source. While most of the major US banks are headquartered – or have offices – in NYC, they are turning down applications from these merchants, due to its stance in the Federal law. Banks are regulated by the Feds, and marijuana is still illegal in the Feds' eyes, so it is only natural that the banks want to protect themselves. However, it is legal in NYC, and these merchants must have a way to process payments.
With the amount of controversy surrounding this issue, it would seem that NYC is snowed under with dispensaries. The fact is, there are only five. Yes, five legalized medical marijuana dispensaries. It seems as though five may not do much damage to a bank or processor, but you have to consider that the goods are not legal in the Feds eyes, and that one chargeback can send a company spinning. One of the licensees is the talks with a processing source, and another is positive that they will find a source. The ability to accept plastic card (i.e. debit and credit card) payments tremendously helps businesses, and medical marijuana businesses are not different. Besides the ease of payment acceptance, it is also safer. "Cash Only" businesses are targeted, and once they money is gone, it's gone.
Medical marijuana merchants from the 30+ states in which it is legalized are also having issues finding a cooperative marijuana business funding source. From payment processing to business cash advances, it is tough finding anyone to deal with your business. Luckily, there are some available, such as MMA, who offer up service and expertise in the industry. Regardless of who you choose, you need to make sure that they are indeed experienced in the industry, because this industry is one of the fastest to change, due to ever-changing states laws. Dealing with the local government is tough enough, but many times these processors must deal with the Feds, as well. You need to make sure that your processor will not back down and dump your account when the government comes calling. This has happened, and it leaves the merchants, the patients, and the local economy is a mess.
Contact us for Marijuana Business Funding today!