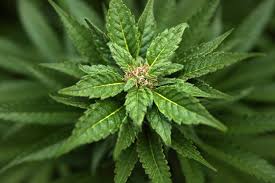 Washington's retail marijuana sales rose drastically in August, with sales more than doubling July's totals. This is fantastic news for proponents of marijuana legalization, as well as for the city, thanks to the marijuana's high tax percentages. While not every area offers up legalized medicinal marijuana, it's popularity is growing fast.
Medicinal marijuana is a popular product, and not only for those who use its healing benefits. Many lawmakers are in favor of its legalization, due to the high tax rates. Think about tobacco taxes: they add a nice chunk to the price, and yet people still purchase their cigarettes. The taxes help go toward local and state projects, and more tax dollars make for a happier government. Now, if it is legalized in your area, you should look to adding it to your merchandise, or even make it a start-up opportunity. There are millions of customers, and despite rumors, it is not a sketchy field to enter into. Many have heard of medical marijuana being labeled as "high risk". This simply means that these businesses have a higher percentage of incurring fraudulent charges. Fraudulent charges tack on massive fees, which can leave a merchant account processor no choice but to dump their merchant. You need to make sure that you have a medicinal marijuana merchant account processor that will stick by you when the going gets tough.
At www.marijuana-merchant-account.com know that this industry can be tough. However, we are dedicated to helping our medicinal marijuana merchants by keeping rates to the industry standards, and by not dropping you when a fraudulent charge comes along. We also offer our merchants the most up to date security systems, which is an absolute must, since hackings are reported every day.
Ready to invest in medicinal marijuana?  Contact us!