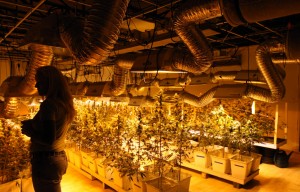 The new banking guidance issued by the federal government has left the cannabis industry with more questions than answers, thanks to federal laws that still state that marijuana is still illegal. Many in the industry hoped the memos, would open the floodgates for cannabis businesses to begin accessing traditional banking services.
However, there are some indications that the guidance might not have real implications. Many mainstream financial institutions and banking organizations said they would need to see concrete changes to marijuana's federal classification under the Controlled Substances Act before they will work with the newly state-legalized industry. In addition, there are some in the industry who believe the guidance will help loosen the banking situation, while others are worried about a possible rise in fraudulent banking schemes.
In the days following the joint memos, major U.S. banks and banking institutions have upheld their refusal to work with the industry. Wells Fargo said the bank is reviewing the government's new guidelines but would continue to ban cannabis businesses because, based on federal law, the sale of marijuana is still illegal. The American Banking Association stated similarly that cannabis businesses can still face federal prosecution and assorted sanctions.
Regardless, cannabis entrepreneurs should be extremely cautious of frauds and false banking opportunities during the coming weeks and months, as it is sure to run rapid.  These companies probably will send the money to an offshore account, or into an aggregate account under the businesses' name. Both banking practices are illegal, and should be reported to authorities if you are contacted by one. The best thing to do is to try to deal with a local, trusted, reputable bank when looking for loans and accounts.
While the monetary value of the legalization of marijuana is fantastic for Colorado, however federal banking laws may hinder business success. Business owners should be careful dealing with any type of financial institution, regardless of their business, but especially with business that are as risky as the legal marijuana business. When in doubt, stay with familiar banking names, and always make sure you are speaking to a banking manager when doing business.