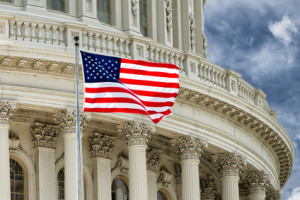 Despite the pleas from marijuana businesses and medical marijuana users, Congress has revealed that it has no intentions of resolving and addressing the issue of legalizing marijuana any time soon. While nearly half of the states have one small victories in legalizing marijuana, it is still illegal on the federal level.
Congress has shown little interest in dealing with the conflict that continues between federal and state laws. The problem is that it has caused and continues to be an issue for the marijuana industry to find the banking solutions that they so badly need in order to operate.
This banking crisis has left business owners all over the country with no way to deposit their profits and to find payment processing solutions. In addition, those who wish to start a business in the industry are left with the difficult or impossible task of securing a small business loan via traditional lending sources.
In an effort to find a solution to the problem, a credit union was created in Colorado just for the marijuana industry. However, the only way this credit union can officially open its doors is through the approval of the nation's top financial policymakers.
U.S. Rep. Scott Tipton recently stated in an interview that it is unlikely that the Federal Reserve will act anytime soon concerning this request by the marijuana-only Fourth Corner Credit Union for the direct access of the nation's banking system. He did acknowledge the fact that he has been told privately by several bankers that they would like to be able to work with businesses that are legally growing and selling marijuana in Colorado; however, they fear being accused of money laundering in the eyes of federal law.
While Congress recognizes the need to bridge this gap that lies between state and federal law, no solution is expected anytime soon. In the meantime, Sens. Kirsten Gillibrand, D-N.Y., Cory Booker, D-N.Y. and Rand Paul, R-Ky., have introduced a bill that would ultimately end the federal prohibition of medical marijuana; thus, making it must easier for banks to work with medical marijuana businesses.
While things are still sorting themselves out, the marijuana industry has found other solutions to their funding and payment processing needs. Alternative lending providers that specialize in working with businesses considered "high risk" by traditional lenders have stepped up to the plate. They not only offer merchant cash advances that are better suited to the industry's funding needs (in addition to being faster and more hassle-free), but they also offer safe and efficient payment processing solutions. Many marijuana businesses are finding their needs met by marijuana payment processing.
Apply today!