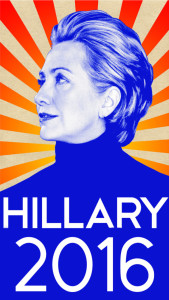 The medical marijuana industry has been a debate for many over the course of the past couple decades. With the 2016 presidential elections coming up, many people have been wondering what each candidate truly thinks about medical use of cannabis.
Marijuana Merchant Processing and other medical marijuana merchant processors are making it easier for cannabis dispensaries to accept payments, thus growing this industry at a rapid pace. Presidential candidates no longer have a choice; they need to have an opinion on the issue at hand.
We have divided the candidates into two groups: those who are for legalizing medical marijuana and those against.
Presidential Candidates for Marijuana Use
There are currently three presidential candidates that have demonstrated interest in moving forward with the full legalization of medical marijuana. Rand Paul, Hillary Clinton and Bernie Sanders have all said positive things about marijuana use and its medical values.
Bernie Sanders has voted in favor of a bill that prevents the Department of Justice from interfering with state medical marijuana laws. He also mentioned that medical cannabis legalization is not a priority of his, but he will definitely look into it.
Hillary Clinton believes that there hasn't been enough research done in terms of marijuana's medical values and she would like to move forward with such procedures. Although recreational use is not in the near future, she definitely wants to look into the medical benefits that marijuana can deliver.
Rand Paul is one of the only candidates that is all for medical marijuana legalization. He is the original sponsor of a bill that would end federal war on medical cannabis use. Although he does not promote use of the drug, he believes that it can bring a lot of good to the medical industry.
Presidential Candidates Against Marijuana Use
There are five candidates that have demonstrated absolutely no interest in legalizing and decriminalizing medical marijuana. Ben Carson, Mike Huckabee, Ted Cruz, Carly Florina and Marco Rubio are all against legalization.
Ben Carson says it should be completely off the table. Although the retired neurosurgeon believes it has its benefits, he also believes that it's a gateway drug that can lead to much more serious issues.
Mike Huckabee is a former Baptist pastor that is completely against the legalization of marijuana for medicinal purposes. He even mentions that he would not prevent the DEA from raiding patients in states where medical cannabis use is legal.
Ted Cruz doesn't believe in the legalization of marijuana use. He has displayed a lot of efforts to continue criminalizing patients that use marijuana even in states where it is legal.
Carly Florina is not entirely against the use of medical marijuana, but she does not plan on ending the prohibition. Although Florina wants to allow states to move forward with their own laws, she doesn't believe in decriminalizing it.
Marco Rubio is against decriminalizing marijuana use and believes that legalizing it would be adding another substance abuse problem to this country. Although he refuses to move forward with medical marijuana legalization at the moment, he did mention that he may reconsider it in the future.
For Marijuana Merchant Processing and other payment options besides cash, contact us today!