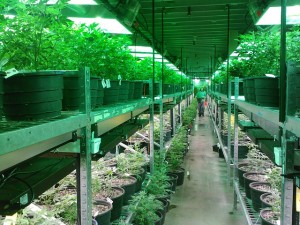 There is a fine line that must be followed for those who wish to open and operate a medical marijuana dispensary in the state of California. From a legal standpoint, it is a very risky venture. On the federal level, marijuana is still illegal. It is still listed and classified as a "Schedule I" substance; this means that the drug has a high potential for abuse and/or no currently accepted medical use in the United States.
Thus, even if you are operating in a proper, business-like manner in growing, cultivating or distributing, you are still violating federal law. If you are determined to open a marijuana dispensary in California, you must prepare yourself wisely by considering several issues and implicating certain measures.
In order to open a dispensary there are certain specific steps you must research and be aware of so that you are in accordance with California law.
Your business must have the classification of being a non-profit organization,
You must make sure that you follow state and local protocols required of any new business,
And be sure to form and maintain good relationships with state and local government as well as any law enforcement agencies.
The last thing you want to do is fail to abide by any rules and violate California's marijuana laws. Some of the laws you could be guilty of breaking are possession of marijuana, possession of marijuana for sales, sales of transportation of marijuana or cultivation of marijuana.
Failure to adhere to laws could land you in federal court and subject you to federal prosecution. There really isn't a specific legalization that recognizes medical marijuana "dispensaries". It is the MMP that grants authority to "co-ops".
According to Shouse Law Group, the "California Health and Safety Code 11362.775 states that medical marijuana patients and primary caregivers may 'associate within the State of California in order collectively or cooperatively to cultivate marijuana for medical purposes'".
The strict guidelines and requirements that must be followed in order to comply with state legislation include:
Filing articles of incorporation under the Corporations or Food and Agricultural Code.
Obtaining and using the proper forms.
Regulating your membership to prove compliance with state regulations.
Carefully regulating that you are only buying and selling marijuana from members.
Complying with the status of "non-profit" by being mindful of your sales prices.
Carefully tracking your marijuana to prevent potential criminal liability.
Establishing security practices to keep things as "neighborhood friendly" as possible.
If opening up a dispensary in California is something you're interested in, be sure to consider every law, regulation and detail. Finding funds and payment processing can be difficult still, even with the legalization that has occurred in some states. With marijuana still illegal on the federal level, traditional financial systems continue to be wary of aiding any medical marijuana business.
Fortunately, there are payment processing providers out there that are willing to work with businesses that are considered "high risk". They offer safe and efficient payment processing solutions. With marijuana-merchant-account.com, these services are provided without the endless documentation – the process is fast, simple and hassle free. Consider applying for a marijuana merchant account today.
Let us help you open your dispensary today!