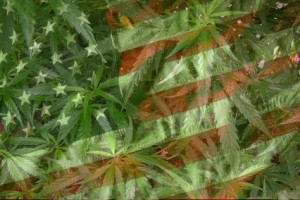 When thinking of lucrative medical marijuana states, Illinois may not be the first on your list. However, in the last year Illinois has sold more than $24 million in medical marijuana. Yes – it is all taxed and the state is reaping the massive benefits. So, if everyone reaps the benefits, what is the problem with having legalized medical marijuana?
Well, a lot. First, many still contend that it is untested for medicinal purposes. Others claim that anyone can have a doctor write a prescription for it – especially in states where numerous ailments can be given a prescription (stress, migraines, etc.). For many, the main issue comes from the federal illegality of it all. The Feds still consider pot – in any form – and for any reason – illegal. And that's fine, except that so many states have legalized it in some form that it is beyond comprehensible to most. And to boot, banks are having a nearly impossible time giving funding to any legalized marijuana (medical or recreational) merchant, since the Feds alo regulate the banks. Bad stuff all around, right?
Right. Except that there are alternatives for marijuana merchants from Hawaii to Illinois. You still need a way to get funds and accept funds, and that would be through a medical marijuana merchant account processor. That's a mouthful to day – but it is imperative that all medical and recreational marijuana merchants have a merchant account geared toward their industry. There are few who truly understand the legalized pot industry; the ins and outs, the legal issues, the ever-changing environment.
One thing that many legalized marijuana merchants do is have a "cash only" business set-up – and that's one of the worst things that you can do! Not only does this limit your customer base, but it leaves you open to robbers and you don't want that. So, instead of taking a huge risk, look for a medical or legalized marijuana merchant account provider, like MMJ. Your customers and employees will thank you for the security and the business growth that the right merchant account provider can make for you..