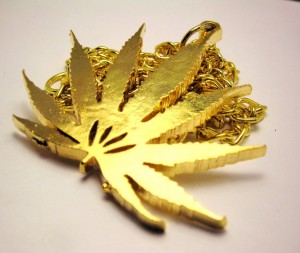 In our past history people in general had a distrust in banks. They didn't want other people knowing their business. So they hid cash in their mattresses, buried it in coffee cans and found cubby holes in the attic to save for a rainy day. If you are in marijuana sales and real in hundreds of thousands of dollars in a day or week, where can you stash your cash?
It goes without saying that marijuana merchants run a business that is ripe for robbery. It is flat-out dangerous. Not only do you have criminals chomping at the bits to rob the store, all employees are placed in a high risk area. Illegal drug users have found a money tree they can shake to score their next fix.
Some store owners have become more in turn with their environments. They hire specially trained armored cars and agents to pick up bag after bag of smaller bills. At this time the national armored chains won't touch the assignment. Some owners hire people to take small amounts hour after hour and deposit it at ATM's.
From the state's view, these cash-only businesses are a conundrum. They generate millions of dollars in sales, but the sales are not transparent. Is there anyone skimming from the top? Is the state receiving all the tax money it deserves? At the Federal level there is a chance of money laundering, so the business is constantly being watched.
A business selling marijuana could avoid the danger of being on an all-cash basis with a marijuana merchant account. Finding a card processor that would open an account can be a daunting challenge. But not if your do business with MMA. They have been helping medical marijuana dispensaries with payment processing for almost 10 years. They are seasoned and know all the rule, requirements and ways to make your business thrive legally.
A marijuana-merchant-account.com customer has chosen MMA because there are no processing fees, discount rates, or Interchange fees. There is a low – if no – risk for the merchant. There are no chargebacks or chargeback fees. The merchant operates legally and within Visa, MasterCard and the association guidelines.
If you are a licensed marijuana business and you have run out of places to stash your cash, call the Marijuana Merchant Account for a marijuana merchant account today. Your business can only grow from here.
Contact us today.