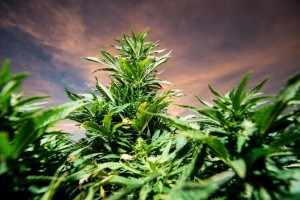 The push for the legalization of both medical and recreational marijuana has been at a crossroads for some time now. Many states have already legalized both uses of marijuana. Even more states are beginning to take steps towards doing the same.
Even so, no one expected what has happened next. Less than a year ago, research was done by 24/7 Wall St. to find out which states were likely to legalize marijuana next: Alaska, California, Maryland, Massachusetts, New Hampshire, New York, Oregon, Rhode Island and Vermont. None of the swing states – Florida, Ohio and Pennsylvania – were listed.
However, a recent Quinnipiac University Swing State Poll revealed that voters in the swing states now support the legalization of marijuana. These states are considered key since no presidential candidate has been elected since 1960 without winning at least two of the three swing states.
While this poll does not directly state the outcome, votes seem to suggest, so far, that these three states will help in the widespread push to legalize medical marijuana. The support for medical marijuana is shown in the following percentages: 84% to 15% in Ohio, 84% to 14% in Florida and 88% to 10% in Pennsylvania. The feelings on the vote for recreational use in the swing states is not as definitive.
It may come as a surprise, but the majority of swing state voters revealed that they had no intention of using marijuana for themselves, even though the support for having small amounts of marijuana for recreational use was over 50% in each of the three swing states. In light of this, it makes one wonder how much effort will go into pushing for recreational use with so few showing interest in personal use.
As the movement to legalize marijuana continues, both for medical and recreational use, more and more entrepreneurs will see opportunities. With the swing states showing interest in legalizing medical marijuana, and perhaps recreational as well, more doors are going to be opened for those who want to start businesses in these influential states. Even so, funding from traditional lending sources will remain difficult due to the illegal categorization of the substance on the federal level.
Fortunately, there are alternative funding options out there to choose from. For example, marijuana-merchant-account.com specifically offers marijuana merchant accounts. Fortunately for startups in this industry, MMA specializes in offering their services to businesses that are considered "high risk". If you are more than interested in starting a business in this industry, take advantage of the quick, simple and hassle-free application process.