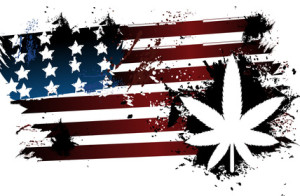 Recently, attention has been on the swing states, Florida, Ohio and Pennsylvania. It was not anticipated that these states would be the next to campaign for the legalization of marijuana, but voters have revealed in a recent poll that they do indeed support it. In fact, the majority of voters in these three states support permitting adults to possess marijuana legally.
According to survey data published by Quinnipiac University on April 6, 2015, 55% to 42% of Florida voters support allowing adults to possess marijuana in small quantities for the purpose of personal use. In addition, 52% to 44% supported this legalization in Ohio. In Pennsylvania, 51% of voters revealed that they supported this legalization while 45% oppose it.
Voters in the swing states did not just reveal their sentiment in favor of legalizing the recreational use of marijuana. Voters also seem to favor making marijuana available for therapeutic purposes, allowing doctors the ability to recommend cannabis therapy.
According to the poll, 84% to 14% of voters in Florida are in favor of making the plant's availability for therapeutic purpose legal. In addition, the vote in favor was 84% to 15% in Ohio and 88% to 10% in Pennsylvania.
Despite these votes in favor of both the legalization of medical and recreational marijuana, lawmakers have yet to hold any hearings on either the legislation seeking to regulate marijuana use and retail sale or the legislation to permit regulatory access to medical cannabis. Both pieces of legislation are pending in Florida and Pennsylvania.
For businesses in this industry, the legalization of marijuana couldn't come fast enough. Those in the industry operating in states where it has been legalized are still encountering issues with securing funding. Why? Regardless of the legalization in some states, marijuana is still illegal at the federal level.
Because of this, traditional lending sources are reluctant to provide their services. This hole has been filled thanks to alternative funding options. Marijuana payment solutions has become the option of choice for many marijuana business owners. Marijuana-merchant-account.com, for example, has been helping medical marijuana dispensaries with payment processing for almost ten years.
If this has been a problem for your business or you are considering starting a business, take time to consider what marijuana payment solutions could offer your business or startup. The application process is simple, fast and hassle-free. And unlike traditional lending sources, you will not experience a pile of endless paperwork and a long wait period to receive your funds.
Need Marijuana Payment Solutions, contact us today!