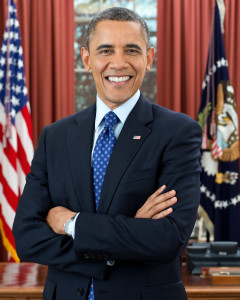 President Barack Obama has recently been opening up on the topic of cannabis and its benefits. Many are viewing this move as political. At the beginning of April 2015, Obama traveled to Jamaica for a conference of Caribbean nations before heading to a summit in Panama.
Jamaica is known as a pot-friendly culture, even though marijuana possession and use was illegal up until this past February. The new law allows possession of up to 2 ounces, legalizes it for religious use and the cultivation of a small number of plants. The general feeling is that this new law will make way for even more rules to be implemented for the medical use of marijuana.
For decades, the Jamaican parliament has wanted to begin an effort in the United Nations to begin a study of amending international treaties that would ultimately lead to a drug reclassification of the substance. However, no move has ever been made to do so out of fear that the United States would halt any attempts.
With the general view on marijuana changing in the United States, Jamaican officials are beginning to show interest in returning to this effort. Americans have become more and more accepting of marijuana for both medical purposes as well as recreational.
According to "Bloomberg Politics" writer, Margaret Talev,  "The Gallup Poll found that tipping point in October 2013, when 58 percent of Americans said they favor legalization, up from 50 percent in 2011, 31 percent in 2001 and just 12 percent in 1969".
Americans' view on marijuana is not the only thing that is changing. The change in attitude is also allowing the U.S. an opportunity to feel comfortable enough to re-examine certain laws. These changes, coupled with the fact that President Obama has commuted 22 drug offenders and a life sentence for conspiracy to grow and distribute thousands of marijuana plants this month, has begun to set the political stage for the 2016 elections.
Nearly half of the states have legalized medical marijuana, with four states and the nation's capital going as far as legalizing recreational use for adults. Nine or more states have adult use on the ballot for 2016, and Republican presidential hopeful, Senator Rand Paul, is backing bipartisan legislation that would remove the threat of federal prosecution of medical marijuana in the states that have already legalized the substance.
Regardless of these changes, traditional lending sources remain hesitant to offer their services to those involved in this industry since marijuana is still illegal on the federal level. For now, businesses are continuing to seek medical marijuana payment processing. Fortunately, these providers specialize in working with "high risk" industries – like the marijuana industry – and have no scruples with continuing to offer their services.
To accept other payments than cash at your dispensary, contact MMA today!