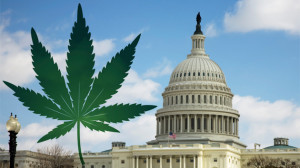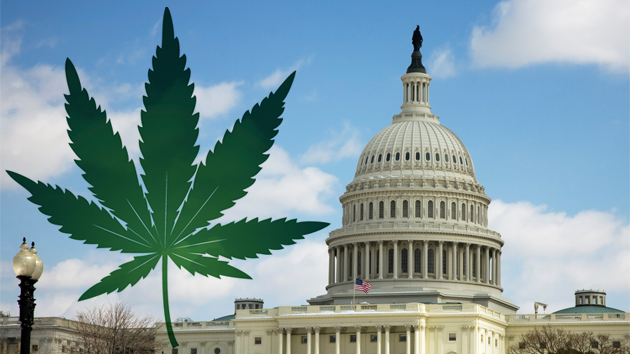 Marijuana users in states that have legalized it may be able to sell and use the drug without fear of federal interference this summer. A bill named, "Respect State Marijuana Laws Act of 2015" was recently introduced to Congress by Rep. Dana Rohrabacher of California that provides immunity against federal prosecution of businesses and people who engage in marijuana use in compliance of state laws. The legislation has many state legislators excited, as they believe the bill could mean the end of marijuana prohibition.
Some state representatives see the passing of the bill as a way to basically eliminate prohibition of marijuana use at the federal level. Last year, the Justice Department announced that it would not interfere with the sell or use of legal marijuana, as long as the state maintained control over the growing industry. To solidify this stance, a federal bill was signed by President Obama that prevented federal funds to be used to go after the medical marijuana industry. But the federal funds bill falls short of actually preventing the Drug Enforcement Administration from punishing dispensaries and patients who are following state weed laws. The bill only stops the government from attacking the state. Therefore, the DEA could target a specific business entity, even though that entity operates in a state that has legalized marijuana use.
The "Respect State Marijuana Laws Act of 2015" wants to extend the same protection the medical sector of the cannabis industry needs to the recreational side, which would allow states the ability to legalize weed for any purpose without concerns over violating federal statutes.
Dan Riffle of the Marijuana Policy Project believes the new bill will be the key to resolving conflicts between state and federal laws by letting states decide their own policies. Many supporters of the legislation believe it will pass with bipartisan support. Even the GOP presidential candidates have said to leave marijuana oversight to the states. The bill will be voted on this summer.
If this bill passes, it could be a major piece of legislation that bolsters the recreational and medical marijuana industries. If you are a marijuana merchant, you will need to be prepared for the influx of sales that your business will experience. The marijuana merchant account experts of MMA will get your account ready to process checks and credit cards.
For fast and dependable medical marijuana merchant accounts, contact us now.