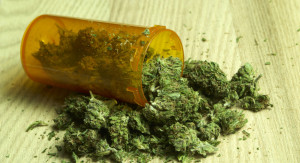 In the last 10 days, 3 states have opened MMJ dispensaries. The states of Massachusetts, Minnesota, and Delaware have seen their first medical dispensaries. Medical marijuana advocates are elated by the openings and believe that they will do wonders for the industry as a whole, but some state officials are skeptical about the positive affects the facilities can have on the local and stare economies, and on the population in general. Here's a small glimpse at the impacts the new dispensaries can have on their states.
In Massachusetts, the new dispensary faces the potential of running out of supply as only one other dispensary is operating and there are over 9,000 registered patients demanding product. This is because Massachusetts is slow to approve licenses for dispensaries. Since the legalization of medical marijuana in the state, only one out of 15 licensed dispensaries have actually managed to open.
In Minnesota they have the exact opposite problem. There are only two dispensaries in the entire state, but they are struggling due to extremely low demand (there are only 65 registered patients). Their only hope is to get more patients approved for medical cannabis, but that depends on Minnesota doctors clearing more patients for use. So far most doctors in Minnesota have been very reluctant to clear patients to use medical marijuana.
As for Delaware, the state only has 344 registered patients. Even though the state legalized medical cannabis in 2011, it has been slow to open dispensaries. Right now, only one dispensary will be operational. Despite the fact that these states face a few obstacles, the momentum is still on the side of MMJs. 2016 promises to be a better year for dispensaries when even more states are expected to legalize or decriminalize recreational and medical cannabis.
If more MMJ dispensaries open next year with large or sustainable demand, it could mean a significant boost for the MMJ industry as a whole. Now is the time for you to investigate more marijuana payment processing options for your dispensary.  The marijuana payment solutions provided by MMA will help grow your company's business by giving your customers more ways to pay for your products.
Learn more about expanding your customer's payment options beyond cash today!