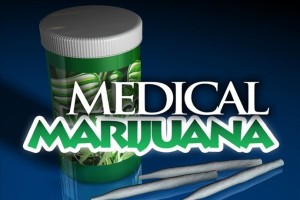 The Compassionate Care Act that was signed into law this past July in the state of New York has pulled it into the group of states who are accepting of medical marijuana. Despite this measure, the program remains limited from a business standpoint. In fact, much uncertainty still remains concerning how the market will fair once sales are permitted to start.
There are many reforms that need to be made in order for the Act to be a success. First, state legislators or the Department of Health (DOH) need to make an expansion of the list of qualifying medical ailments that allow patients access to medical marijuana. At the moment, the list will seriously limit the traffic to the market.
Secondly, the state really needs to increase the number of business licenses and permitted dispensaries. At present, only five companies will be given business licenses. It goes without saying that this small number will be ill equipped to handle the size of the market.
Lastly, regulators need to make changes to the law concerning what is considered permitted marijuana use. As of right now, the law does not permit smoking marijuana. It only includes infused products; such as, oils, shatters, waxes, pills, edibles, and tinctures.
Those who are pushing to see these issues reformed are looking for it to happen sometime next year. The expectation is that the Senate Republicans will remain obstinate, especially when it comes to reforming the law that would allow patients to smoke cannabis.
Despite the many questions and uncertainty, business interest remains high. If these three changes are passed, it would open the doors wide for the business community. Entrepreneurs would be more motivated than ever to get involved. Many entrepreneurs are already digging deep into their pockets, ready to invest millions if and when these laws are reformed.
As these changes take place and the market expands, more and more business will be looking for safe and efficient payment processing options. Medical marijuana merchant accounts are the perfect solution due to the easy application process, fast processing and approval and acceptance of high risk profiles.
For a Marijuana Merchant Account contact us today!