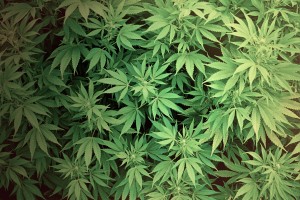 Since the very beginning of the push for the legalization of marijuana, the industry has experienced challenge after challenge. First, the battle for the legalization of medical marijuana raged. With the substance being illegal on the federal level, the issue of funding, or the lack there of, became – and still is – a struggle for those attempting to enter the industry.
The continued push for the legalization of not only medical marijuana, but also recreational marijuana has led to a new challenge: how to merge the medical use market with the recreational market. At present, Colorado and Washington are busy going over how to implement a full legalization system that will function along with the current medical use system.
One of the reasons behind this push is the need to cripple the black market while also converting smokers to the regulated and legalized system. The answer seems to be the combining of the two systems with the hope that doing so will shut down the black market dispensaries currently supplying a considerable amount of the marijuana market.
The fact that legalization is still up in the air in some states and that other states are battling the challenges that follow legalization means the industry continues to be a challenge for businesses wishing to achieve success. That being said, payment processing solutions are an important issue for startups and current businesses. All options must be considered if a business wants to make it in this industry.
For many undergoing the struggles of the marijuana industry, marijuana payment processing has become their solution. The internet is the best place to find these options. Marijuana payment processing solutions are offered for both retail and delivery dispensaries; these solutions allow patients to pay with their credit card, debit card or savings account.
The advantages are that patients are not kept waiting by having to use ATM machines and experiencing network ATM fees. Marijuana-merchant-account.com has been helping medical marijuana dispensaries with payment processing for nearly 10 years. They gladly help businesses reach their financial goals by offering clients a full suite of payment processing options.
Contact a representative today to learn how they can assist you in making your business run smoothly while also providing customers with a fast and hassle free experience.
For Marijuana Payment Processing Solutions, contact us today!