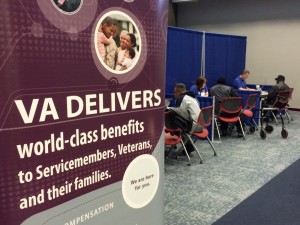 The struggle continues for those in need of medical marijuana. While states continue to legalize the substance for medical and even recreational use, it still remains illegal on the federal level. The federal government still classifies marijuana as a Schedule I drug – the same as heroin and LSD. This leaves the substance with the label of being unacceptable for medical use and with a high potential for abuse.
A new group of individuals have stepped forward to voice their support for the legalization of medical marijuana and have gone as far as drawing up a petition. According to an article by Emily Eax-Thibodeaux of The Washington Post, Scott Murphy, a retired Army specialist and now head of the Veterans for Safe Access and Compassionate Care has been in the process of compiling a petition. This petition asks that marijuana no longer be classified as a Schedule I drug.
Veterans have been lobbying for more states to legalize medical marijuana, but the real focus is to convince the federal government. At the moment, physicians and chronic-pain specialists are prohibited from prescribing medical marijuana, even if it would be for those suffering from PTSD or other pain-related issues.
While some veterans are able to obtain the substance where they live due to the recent push for legalization in some states, it still remains an extremely sensitive issue. It has now become a culture of "don't ask, don't tell". However, this culture has given many people reason for concern. It has created a dangerous situation in which marijuana has been legalized and doctors do not know what all medications their patients are using.
According to a study published in late 2014 by the journal JAMA Internal Medicine, it was reported that "people already taking opioids for pain may supplement with medical marijuana and be able to lower their painkiller does, thus lowering their risk of overdose".
Putting the best foot forward, those lobbying for medical marijuana are determined to show that they wish to do things the right way. They are not wearing tie-dyed shirts with a marijuana leaves; instead, they are wearing nice suits and presenting the substance as an alternative to becoming addicted to drugs and risking overdose.
Some veterans have described it as an "exit drug" – a means of dealing with experiences and calming the nerves and effects on their bodies and minds that have come as a direct result from those experiences. Those who support veterans needs and concerns with this drug wish to do further testing, but their abilities to do so are extremely limited due marijuana still being illegal on the federal level.
For those businesses that are struggling to find funding because of the substance still being illegal on the federal level, there are options out there. Marijuana merchant accounts can provide the answer to payment processing and funding woes. With marijuana-merchant-account.com, payment solutions are hassle free, and the application process is simple. You can expect to have your funds quickly without the endless documentation requests and requirements.
For more on Medical Marijuana and Marijuana Merchant Accounts, contact us by clicking below…