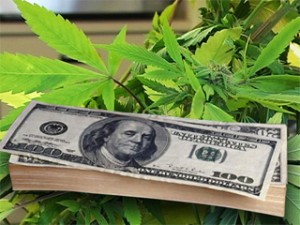 Boulder, Colorado has reported a whopping 8.4 million is taxes from its legalized marijuana sales. Yes – that's million. So, what does this mean for you if you live in Boulder County? Well, it means improved roads, infrastructure, and schools. These tax benefits and their promises is how Colorado and other states (and cities) are getting the legalization of medical or recreational marijuana. But, for the average marijuana merchant, does this really mean anything?
Besides better schools for your kids and better roads to drive on… not really. You see, marijuana is still federally illegal, so banks are not going to work with you. Sorry! You can single-handedly bring in millions of tax dollars and you are still going to be out of luck. The marijuana business funding industry is still the same as its been for the past few years. You will still have problems finding and obtaining funding. However, if you know where to look, you can cut your search in half.
You need to look not to your bank, or to a big-name merchant account provider, but rather a merchant account provider that is familiar with the legalized marijuana industry. It also helps if this merchant account provider offers a "cash advance" or "merchant funding" plan. This seems like a loan, but it isn't. This program can help you get funds that you need to operate your business, without the hassle of paperwork, collateral, and huge interest fees. The way it works is simple: The funds are placed into your merchant account, and everything you process a credit card sale, a small amount is given back to the merchant account provider as payment. If you do not make sales, you do not pay that day. It's only fair, right?
While marijuana merchants are bringing in a ton of tax revenue for Boulder County and all of Colorado (and other states), the Feds and the banks are not easing their stance of the industry. When you are in need of business funding, turn to a legitimate and experienced marijuana merchant account provider. The process is quick, easy – and it can get your business booming.