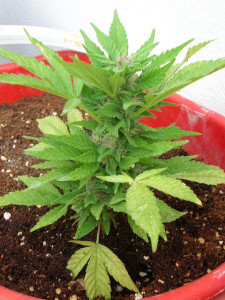 Pot shops are still taboo in many places in the 'States, so just think about the reception of marijuana cigarette companies. Yeah… for some it's not good. For others, it's great! Waling in, buying the pre-rolled marijuana cigarettes that are all ready to smoke is a dream for some – and it's now a reality, thanks to MCIG Rollies. Can you do the same thing? Sure. As long as you have the right support team in place.
I don't mean a good set of friends or your mama. I mean the right business support team: Staff, harvesters (if you don't harvest yourself), and a startup marijuana business funding source. The latter may sound like a bank loan, but a bank loan it is not. In fact, the bank is the worst place you can go to ask for business funding for a legalized marijuana business. Since marijuana is still a federally illegal drug, and the banks are overseen by the Feds, your answer for a loan request is going to be a big, fat "No".
Instead, look for a marijuana merchant funding provider, such as MMA. With merchant funding, you can get the funds that you need without the hassle of providing collateral, providing a lot of paperwork – and perhaps worst of all: the high bank loan interest fees. We hate that, right? Well, without this, you are left with the funds that you need, and an easy way to pay the funds back. With business funding, you pay back a small amount at a time, and only when you process a credit card payment. It's as simple as that! If you go a day or two without a credit card payment, you do not pay. If you have a day where you process 30 credit card payments, you pay a small amount each time. You don't lose money, and you pay back the funds in a timely manner.
Startup marijuana businesses come in many forms – and the hottest guy on the market is the pre-rolled marijuana cigarette merchant. This is totally doable – if you get the right funding. Be sure to get your funding needs from a marijuana business funding provider, and avoid other costly options.