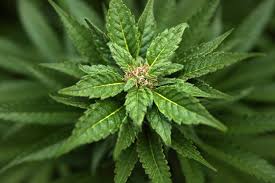 With federal regulations being so strict in the medical marijuana industry, it's incredibly difficult for marijuana businesses to work with banks. This leaves them with few choices such as dealing with cash transactions only. This comes with several complications and reduced profits.
The First Security Bank of Nevada has been working in the medical cannabis industry for over a year and has just recently decided to back out of the industry. With incredibly strict federal regulations, it was more a burden than it was profitable for them, causing them to exit the business before losing any more money.
Although over 23 states in the US have legalized the use of medical marijuana, the federal government is making it increasingly difficult for banks to work with dispensaries. With such foggy regulations and complex paperwork, most banks that are actually willing to attempt working with the industry find it to be more troublesome than it's truly worth.
Medical Marijuana Payment Processing
When dealing with cash only, many risks arise. One of the biggest risks is transportation of the funds. Although most dispensaries work with high security transportation businesses for carrying the cash, some are still not capable of affording such a luxury. This makes cash transportation extremely risky.
Another downside is loss in profits. Not every patient can pay in cash, causing many patients to avoid buying medical marijuana altogether.
Fortunately, medical marijuana payment processing solutions are available. With high-risk payment processors such as MMA, dispensaries can in fact work with offshore banks to deal with transactions. Not only does it allow these businesses to increase their profits, but it also adds incredible amounts security.
Getting a medical marijuana payment processing account allows dispensaries to accept credit card payments and use the profits other than in cash only. It essentially allows marijuana businesses to experience the same amount of comfort as any other business.
An additional benefit is that merchant processors such as MMA provide merchants with mobile card readers. With most medical cannabis patients being quite ill and unable to physically go to dispensaries with ease, this is a huge perk. It provides dispensaries with the ability to make home deliveries. Getting a high-risk merchant account is the best solution available at the moment and far surpasses dealing with cash transactions only.
Contact us to get setup with Merchant Solutions for your MMJ business today!