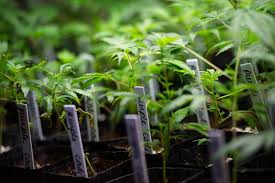 A provision made in the 1,603 page Federal Spending measure that was approved in December 2014, effectively ends the federal government's involvement in state legal medical marijuana laws. This is the first time in history that Congress has allowed this change, ringing in a major shift in drug policy for the year 2015.
The Congress passed this measure due to this year's large number of Republican Party votes. It is the first time in history that Republicans and Democrats had a favorable vote to legalize marijuana. The measure stops the Department of Justice and the DEA from intervening with states that authorize medical marijuana use, cultivation, distribution or possession. It would also prohibit the FDA from raiding retail operations in the 32 states and Washington D.C. where marijuana is legal under medicinal purposes.
Republican Rep. Dana Rohrbacher, a notable figure in the Republican Party's advocate to legal marijuana states, "The first time in decades that the federal government has curtailed its oppressive prohibition of marijuana". The major push for the bill, would also appeal to the new millennial voters as Election Day comes around the corner. Even with the new law passed, the DEA remains to classify marijuana in the same drug class as cocaine, heroin, LSD, and ecstasy.
Many Republicans are shifting from their traditional anti-drug stance to gain voters that live in states where medical marijuana is legal, mainly in part to ballot measures. Statistics show that Republican votes will be less than the majority of the public to support legalization of marijuana, but as a large appeal to millennials, the Republican Party are focusing on creating inroads with them.
The approval of the marijuana measure has made the selling and buying of marijuana safe under state laws. If you live in a state that allows medical marijuana use, now would be the appropriate time to open a marijuana merchant processing account to start accepting payments for your shop. Marijuana-merchant-account.com has industry knowledge on setting you up with the lowest rates and fast, easy-to-use programs to start processing credit/debit cards.
It has been a large part to the Obama administration for directing federal prosecutors to stop enforcing drug laws that contradict state policies. The federal raids of legal marijuana operations have been limited to those who have been accused of other violations such as money laundering. With the new marijuana law in place, money spent on crime enforcement and be focused elsewhere that needs attention.
Need Marijuana Payment Processing? Contact us today!