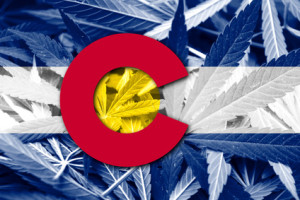 Since the legalization of recreational marijuana in Denver in 2014, the city has created a profitable industry where individuals and businesses can thrive. Now the city officially has more marijuana dispensaries than Starbucks, making it the place to be for new marijuana entrepreneurs. Although the city has been in the center of heated debates and punchlines, marijuana's effects on the economy are no laughing matter.
Since its legalization, marijuana has created a large job market and increased tax revenue, to the tune of $44 million. Now smart entrepreneurs are rushing to the state to grow and sell their own special strands of marijuana. Companies are popping up left and right, dealing with all aspects of the marijuana trade. Many are creating marijuana-infused products, like sodas, lotions, cookies, and other edibles.
Once marijuana was legalized in Denver, many residents were concerned that it would lead to an increase in drug related accidents, drug related crimes, and drug use in children. Thus far, these fears have not come to pass. According to a Denver Post poll, crime rates have remained stable in the city, while its car fatalities and murder rate decreased in 2014. Also there has yet to be any definitive proof that legalization has increased the use of marijuana for people under 21 years of age.
Jack Strauss of the University of Denver, recently conducted a study on the economic impact of two of Denver's major marijuana dispensaries, Colorado Harvest Company and Evergreen Apothecary. Strauss found that the combined economic impact of both stores was seven times the impact of the average restaurant or retail store in the metro area. Tax revenue from both totaled over $1.07 million for Colorado and over $390,000 for the city.
Despite the embracing of marijuana businesses in Colorado, many marijuana merchants still find it difficult to secure competent recreational or medical marijuana payment processing from traditional lenders. However, there are some experienced online payment processors that specialize in this area.
Learn more about expanding your customer's payment options with credit and debit cards. Contact us today!