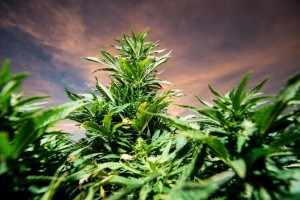 Lately, there have been question marks surrounding the Michigan marijuana industry particularly regarding the rules and regulations of operation. On Monday, Gov. Rick Snyder read out rules controlling medical pot businesses two weeks ahead of the start of their review and licensing program under these new laws.
These emergency rules are to stay in effect for about six months until the state settles on the final set of laws. Some of the aspects they regulated include; advertisements, security requirements and the amount of capital one needs to legally venture into different activities i.e. growing, processing, testing, transporting or selling pot.
Previously, the state had given direction on key issues like the fate of already existing marijuana dispensaries operating as legal business, ultimately allowing them to stay open while awaiting a state license in case they get approved by the local community. The Bureau of Medical Marijuana Regulation will start accepting applications from Dec. 15.
Key Revised and New Laws
Andrew Brisbo, the director Bureau of Medical Marijuana Regulation stated that regulators only made a few tweaks and additions to strengthen weak points but remained consistent with the already existing rules.
Some of the key features are;
The advertisement of marijuana and related products is forbidden if noticeable by the public from any footway, street, or any other public area.
All license seekers must demonstrate capitalization depending on their type of business. (Capital ranges from $150,000 to $500,000).
No less than 25% of the capital must be in form of liquid assets i.e. pot inventory, cash or investments.
No more than 72 plants or 15 ounces of weed may be used to acquire the necessary capital.
The cost of applying for a license is $6,000.
In cases of theft or property loss, the License holder must alert the DLRA, state police and local authorities within 24 hours.
Violating these rules may bring upon you a $5,000 fine or a $10,000 fine on your business. Or sometimes an equal of your daily gross earnings.
If you're planning to put up your own dispensary in Michigan, consider going through a copy of the new rules to avoid problems with the authorities and hefty fines. The ones listed above are only a few of the 51 rules.