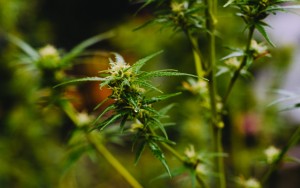 It seems like medical marijuana cards are no longer the key to purchasing and enjoying weed in Oregon.
The recreational marijuana industry is taking over rendering the cards less valuable compared to the past when they meant everything. These days they only matter as "discount cards" but are not necessarily a requirement for buying and possessing pot. The advantage with a medical marijuana card is that it saves you the hefty state and local cannabis taxes charged on recreational marijuana. As a result, medical weed dealers are experiencing a drop in their daily sales.
According to Sam Elkington of Track Town Collective, a dispensary in Glenwood, the sales had plummeted to as low as $58 on Monday afternoon— the main reason Elkington is unable to employ other staff at the store. He added that of all potential buyers that walk into his small store, only 3 to 4 come for medical marijuana, the other 15 to 20 are potheads looking for recreational pot which the law still prohibits him from selling.
And as a smart entrepreneur, Elkington is willing to embrace the evolution of the cannabis market in Oregon. That's why he plans to switch from the medical marijuana business to the currently booming recreational pot industry. This would mean cancelling his status as a medical cannabis dispensary with the Oregon Health Authority and applying with the Oregon Liquor Control Commission as recreational weed seller.
More medical pot dealers to go Recreational
Nowadays, Medical pot cardholders have the freedom to buy marijuana either at a medical store or at a recreational shop. This has worsened the playing field for medical marijuana dealers and rendered them financially indefensible.
It's no wonder 5 out of the 21 medical pot license holders have given notice to the state on their plan to give up medical marijuana licenses and apply as recreational weed sellers with the OLCC. According to Jonathan Modie, Spokesman at Oregon Health Authority, only four license holders showed signs of staying put as medical marijuana dealers.
Wrapping Up
The recreational cannabis industry has always been a gold mine back from the days when it was underground. And now that it has been decriminalized (in some states) we expect to see significant changes in the market.