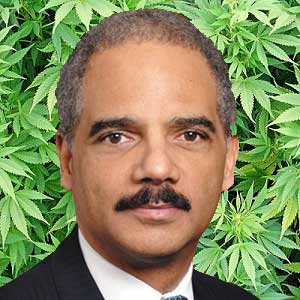 The Obama administration will soon announce regulations to make it easier for banks to do business with legal marijuana sellers, Attorney General Eric Holder said Thursday. This is fantastic news for the many businesses that searching for a marijuana merchant account.
Holder did not specify whether the rules would apply only in the states that have broadly legalized marijuana, or also to states that have legalized it for medicinal use. In August 2013, the attorney general announced the Obama Administration would not seek to overturn the Colorado and Washington state measures. He said federal drug agents would continue to leave most drug law enforcement to local authorities and would focus on large drug operations, setting priorities that appeared to make it unlikely the feds would engage in aggressive enforcement in the states that have legalized pot.
The federal banking accommodation, being worked out jointly by the Justice and the Treasury departments, comes in the wake of decisions by voters in Colorado and Washington State to legalize the sale and possession of pot. The moves have created legal tensions, since marijuana remains illegal under federal law. One particular problem has been the refusal of banks and merchant account services to deal with legalized marijuana businesses out of fears they will be accused of violating money-laundering laws. This fear is now in the past. Even so, it can still be hard to find a marijuana merchant account provider, since these businesses are classified as "high risk". This is not necessarily a shameful thing, and it is not something that the average customer will know about to judge. It simply means that your business is at a higher risk of failure in comparison to other businesses.
Many marijuana merchants will find that the majority of merchant account services that will accommodate their company have higher fees. While this seems to be the norm, with dedication and research you will find that there are companies that cater only to "high risk" merchants, and these processors tend to have more streamlined fees.
The legalized marijuana craze is a great way to break into the small business industry. Thanks to Attorney General Eric Holder's statement that banks would not be penalized for accepting funds from these businesses, it is now easier to find business bank accounts, as well as merchant accounts. However, finding a marijuana merchant account service is still tricky, so be sure to research each company thoroughly before deciding.