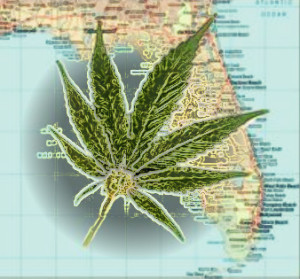 The well-known attorney, John Morgan, is currently campaigning for young people's votes in the effort to legalize medical marijuana in the state of Florida. So far, the Bay area is a main location of interest in pushing the Amendment 2 – medical marijuana.
In the beginning of October, Morgan rolled into the University of South Florida in a tour bus wallpapered with the phrase "Vote Yes on Two". The younger generation is believed to be the deciding factor in whether or not this legislation is passed on Nov. 4.
According to a statement to WTSP, Morgan revealed that "Our opponents are counting on young people not voting. If young people vote in record numbers, we will win."
So far, polls reveal that things are extremely close on the medical marijuana issue; thus, Morgan has been working hard to spread the word to students in the area. As Nov. 4 approaches, his belief is that exposing the issue to certain demographic groups can make all the difference.
Many who have experienced the benefits of medical marijuana or have witnessed the benefits in family members' illnesses are stepping forward to support the legalization of the substance. However, one concern that has arisen is the unfortunate and unintended consequence of the marijuana falling in the hands of children.
As the talks continue in favor and against, the issue of the medical marijuana falling in the wrong hands has moved to local airwaves. People are very concerned that there are loopholes in the law that drug dealers will take advantage of. An additional concern is that children could obtain prescriptions without parental consent.
Fortunately for the cannabis business owners of Florida, the potential legalization of medical marijuana will brighten their future; especially since obtaining financial assistance from the banking system is still an issue. For now, the main alternative to their high risk situation is the use of medical marijuana payment processing.
For medical marijuana payment processing contact us today!